This Man Has Created A Turnover Of 35 Million Rupees For A Network Of Desi Burgers, Challenging Business Giants
When in 2015 Rajat Jaiswal first set up a Wat-a-Burger store in Noida, he struggled right up to the doorstep of McDonald's outlet, where his staff made a bold and relentless offer to burger lovers: taste our burgers - and if you do not like them, we will refund you the money.
The crowds poured in, tried Indian burgers, and came back again and again for more. And no one ever asked for a refund.
The cashback challenge was one of the strategies taken by professional pilot Rajat to turn Wat-a-Burger into a $ 35 million turnover brand in just four years.
Today, there are 67 Wat-a-Burger supermarkets in 15 provinces, with 11 stores in Delhi alone and many more in level 2 and 3 cities like Muzaffarpur, Muzaffarnagar, Patna, Jhansi, Gorakhpur, Kanpur, Lucknow, Jaipur, Surat, and Vadodara.
"We opened our first center, Noida Sector 18, which is a favorite meeting place for young people, school and college students," said Rajat, targeting the crowd, which usually went to McDonalds, KFC, or Burger King.
"We cut our burgers into smaller pieces and offered people a free taste. Our goal was to attract at least 50% of McDonald's customers and turn around 10% into regular customers.
Their burgers had a distinctly Indian flavor and quickly became popular. "We started with making burgers as the main product and it attracted burger lovers," says Rajat.
"We offered panoo aloo achari burgers, desi street, and chili, lamb kebabs, along with rolls, sandwiches, and cocktails.
"All the international brands try to adapt their burgers to their Indian customers. We are not trying to adapt, but we are fit for the market because we are Indians, we know India better. "
Their burgers cost between 29 and 200 rupees.
Rajat Wat-a-Burger with his childhood friend Farman End 2015 started with 25 million rupees. The duo registered their company Super Fry India Pvt Ltd. and opened their first store in Noida with just six employees.
The turnover of the first year amounted to 75 thousand. rupees (2015-2016) were achieved in just seven months of operation. The company grew annually in terms of turnover and number of points of sale.
They offered franchises and soon distributed outlets to other cities. "We have created a business for the franchisee, since the space was installed to provide them with all the necessary equipment and then supply the raw materials to maintain quality," said Rajat.
"The buns are made by ourselves and shipped to all outlets. We have small production units in various locations to facilitate delivery. We also have connections with local bakers in remote areas.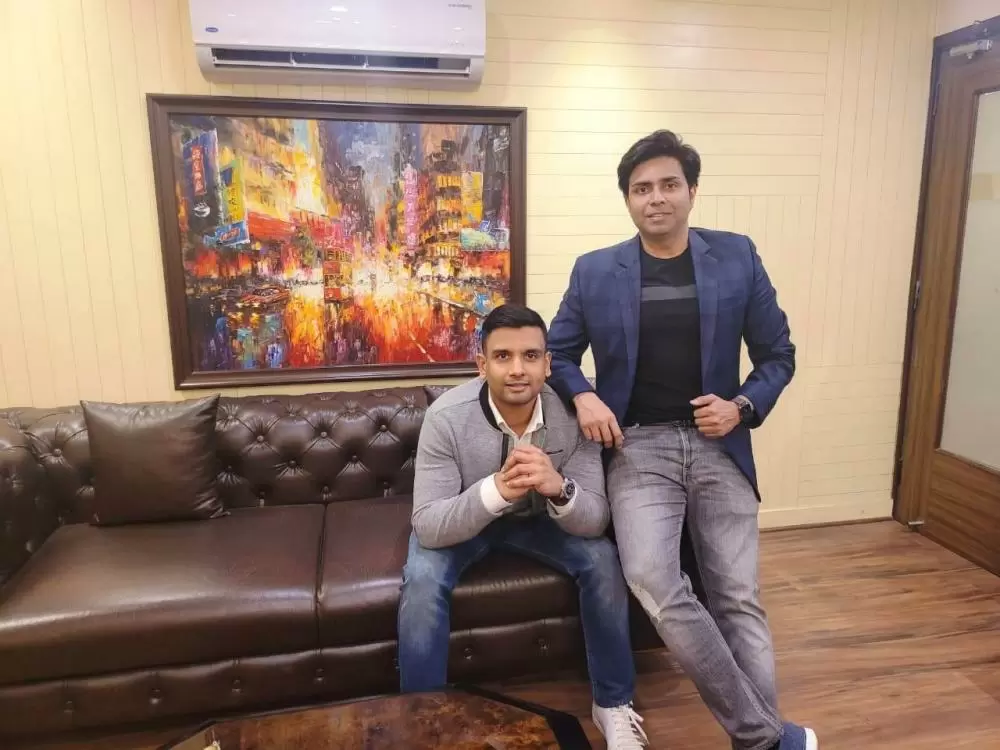 "The sculptures are available as premixes. Employees have to mix them together; this ensures that we don't have to teach them how to make 10 different types of cocktails and eliminates the possibility of someone stealing our recipe. Plus, the cocktails will taste the same every time. all the places. "
Of the 67 Wat-a-Burger stores, 13 are owned by the company and the rest are franchisees. "The company's sales outlets help us to better understand the business and implement changes if necessary so that we can pass on the knowledge to our franchisees," says Rajat.
Rajat's emphasis on excellence in his business is understandable as it relates to his work as a professional pilot. He has been a pilot since 2009. and has more than 8,000 hours of flying experience.
Rajah, 35, is from Allahabad, where his father owns a transport and logistics company. His mother is a home-living mother and his older sister has been living in the UK for 14 years.
2004 he passed 12th grade St. Joseph School (Allahabad) and entered the Indian Aeronautics Institute in Delhi to study aeronautical engineering.
He was selected for the Spicejet Cadet pilot program in 2007. "I was among the 100 people selected to participate in the program from across the country," says Rajat.
Spicejet sent them to pilot training and gave them a job after completing the course. Rajat went to Sabena Flight Academy in Phoenix, Arizona, where it lasted a year and a half.
He joined SpiceJet in 2009. at the end of 2015 and worked until 2015. He then joined Indigo, where he still works.
His dream was to become a pilot and he succeeded. But he also had that gift to the business that he could inherit from his father. While attending aviation courses in Delhi, he worked part-time at a call center.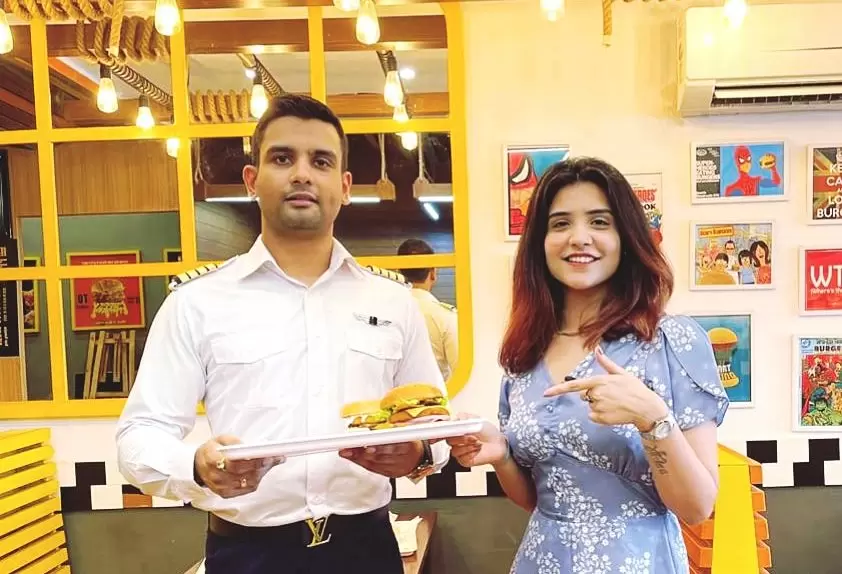 "She sold mobile phones and a telecommunications network in the UK through a call center," says Rajat.
He worked an afternoon shift at the call center after graduating from college at 1 p.m. His shift began late in the afternoon and ended at 1 p.m.
His lessons began at 7 a.m., so he usually slept 6 to 7 hours a day and made every hour of waking productive.
For Rajat, time is an asset that cannot be lost. Until you fly, you just can't spend time doing nothing.
After joining SpiceJet, he took over the franchise of the European ice cream brand and sold lucrative ice cream in Dwarka for two years (2009-2011). He later sold it.
2015 he founded Wat-a-Burger, which now employs 400 people in 67 stores.
Rajato's wife is a fashion stylist and has her own shop. The couple is raising a two-year-old son and a 10-month-old baby.
What's Your Reaction?