Vicky-Katrina's Wedding Can Be Seen On OTT Platform, 100 Crores Offer For Footage
This year the biggest wedding in Bollywood will take place on December 9. Actress Vicky-Kaushal and Katrina Kaif (Vicky-Katrina Wedding) will get married on December 9 in Rajasthan. According to the report, the OTT platform has offered Rs 100 million for their exclusive wedding photography.
Katrina Kaif and Vicky Kaushal will take sath phere on December 9 in Sawai Madhopur, Rajasthan. It is being said that the age-old Ganesh temple located inside the Ranthambore Fort situated at an altitude of 1500 feet could be that place. Where both can go for darshan after their marriage. It is also reported that an OTT platform has offered him 100 crores for the exclusive video of Vicky and Kat's wedding.
In such a situation, if any OTT platform buys wedding videos and photos, then it gets a good audience. Now this OTT platform wants to bring this trend to India as well and wants to take forward its wedding franchise. According to the reports, for this reason, the OTT platform has offered a huge amount of Rs 100 crore to Vicky and Katrina. It is being said in the report that if Vicky Kaushal and Katrina Kaif accept it, then their marriage will be shown as a feature film on the OTT platform.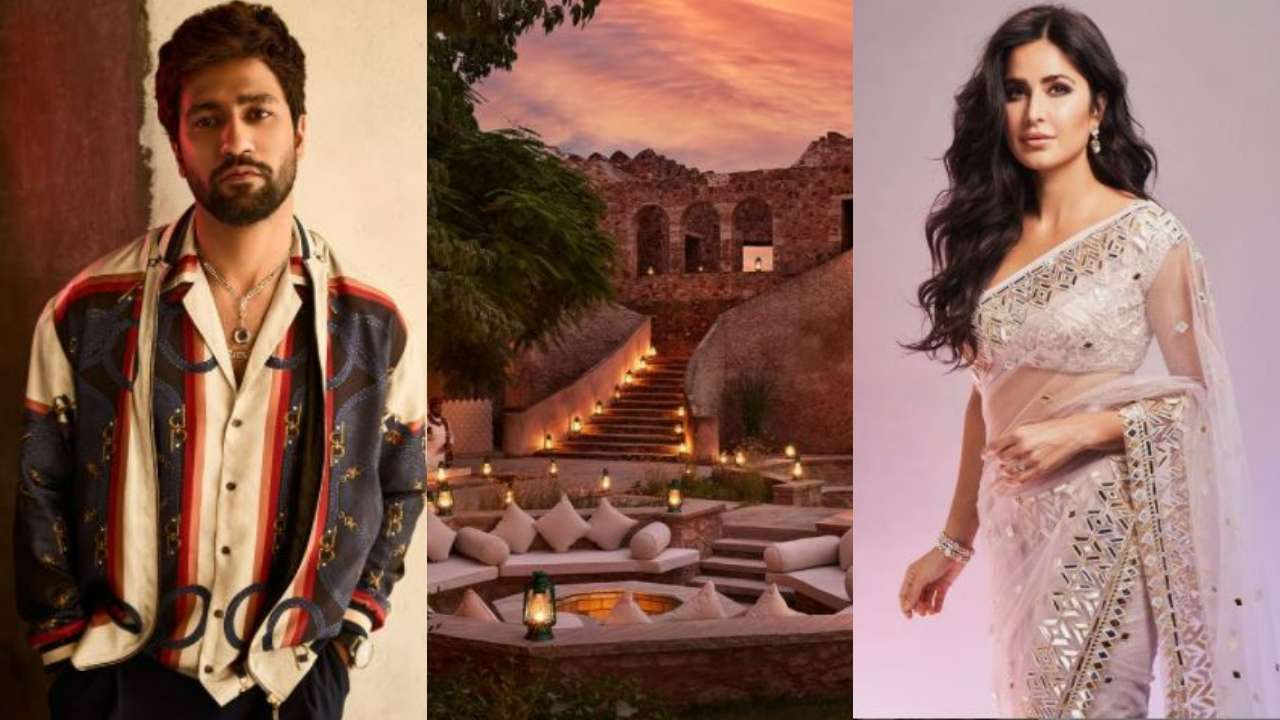 The local people of Ranthambore and Sawai Madhopur recommend that married couples visit Trinetra Ganesh Temple to seek blessings from the Lord. Situated at a distance of about 32 km from Six Senses Fort Barwara resort, this temple has the legacy of being the ultimate blessing power for new beginnings and newlyweds. Such is the popularity of this temple that thousands of people send their first wedding card as a sign of auspicious beginnings.
The Trinetra Ganesh temple reportedly receives thousands of wedding invitations every day. All of which are placed in front of the three-eyed Ganesha statue in the temple. The locals of Ranthambore revealed that the wedding invitation of Vicky Kaushal and Katrina Kaif has not been received in the temple. But he and his men have been informed that both must go to the holy place. Trinetra Ganesh Temple was built in the year 1300 AD by King Hammir Chauhan. This is the only temple in India. In which Lord Ganesha is with his entire family.
This will be the menu
According to the news published on a website, 100 confectioners have reached Six Senses Resort on Sunday to prepare for the wedding. These confectioners have stayed in Dharamshala. Apart from exotic dishes, guests will be served everything from Chole Bhature to Butter Chicken, the report said. At the same time, according to the report, Kat-Vicky will give a grand reception party to their friends after marriage.
What's Your Reaction?