Vicky Kaushal And Katrina Kaif Are Getting Married In The Court Today, This Will Be The Full Schedule Of The Wedding
Vicky Kaushal and Katrina Kaif both reached the wedding venue with their families in a helicopter from the Jaipur airport.
Film actress Katrina Kaif and actor Vicky Kaushal will legally become husband and wife today on December 3. Actually, both are doing a court marriage today and after that, on 9th December they will marry according to their traditional customs. Vicky Kaushal and Katrina Kaif's marriage will be registered under the Marriage Act 1954. In this court marriage being held in Mumbai, 3 witnesses will also appear in front of the registrar and sign the declaration.
The news of marriage is in the headlines for the past several weeks.
Katrina Kaif and Vicky Kaushal's marriage has been in the news for the past few weeks. However, both have decided to keep this marriage a secret. But from time to time, information about Katrina Kaif's bridal dress and pre-wedding festivities has been coming in the media.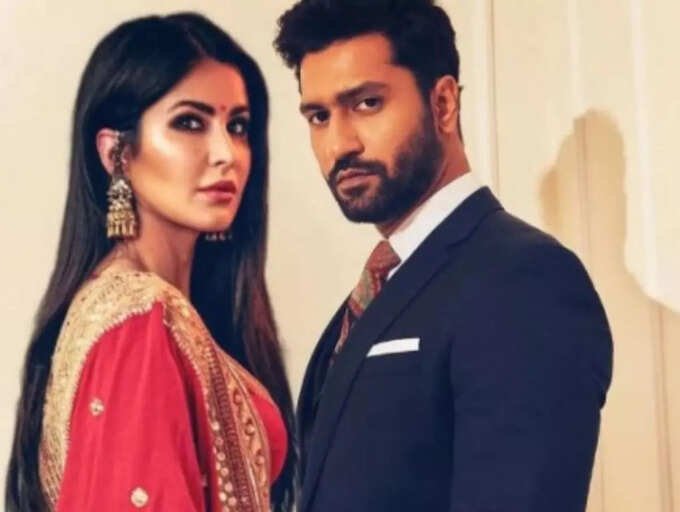 Katrina and Vicky both have different religions
Vicky Kaushal and Katrina Kaif belong to different religious backgrounds, so both will be married under the Special Marriage Act, 1954. After their court wedding, Vicky and Katrina along with their families will leave for Rajasthan this weekend for a traditional wedding ceremony. Where the marriage will take place on 9 December.

Katrina and Vicky will reach the wedding venue by helicopter
After the court wedding, Vicky Kaushal and Katrina Kaif will go to Jaipur on the weekend. From Jaipur airport, both of them along with their families reached the wedding venue by helicopter. To avoid the media persons, both have decided to go by helicopter. The pre-wedding festivities will begin on December 7. The guests attending the wedding ceremony will also have to take full care of the rules of confidentiality. Guests will not be allowed to take any photographs of the wedding ceremony. Apart from this, no guest can share photos on social media. At the same time, guests will not be allowed to carry mobiles at the wedding venue. During the marriage ceremony, everyone's contact with the outside world will be cut. In such a situation, no one can make a reel or video of the wedding venue.
What's Your Reaction?